Celebrating the Wins of 2018
It's almost the end of 2018! I honestly can't believe how quickly the year flew by. Something I've been doing for the past couple of years is stopping to reflect on the past year so that I can celebrate my wins, big and small. It's important to acknowledge and celebrate our accomplishments, so that we don't forget about them. It's easy to focus on what we didn't achieve (and the New Years Resolutions we abandoned), but it's a little harder to call out what we did do. Taking the time to reflect like this might surprise you. You may have achieved more than you thought you did. Give yourself this chance to be proud of yourself so you're motivated to set new goals for 2019.
I've created a worksheet to help you do just that on your own!
Make a Long List
Sit down and make a list of everything you accomplished this year. It can be something as big as running a marathon and something as small as getting your annual physical. Anything that made you happy and moved you forward in life is considered a win. You might have to wrack your brain a little, but it will feel good to go through this exercise.
Identify Where Things Fell Short
While it's imperative to celebrate your accomplishments, it's also important to learn from your mistakes or failings. Were there things you set out to do in 2018 that never happened? Why didn't they happen? Perhaps you need to set the same goal for 2018, or perhaps that goal isn't something you're really willing or able to meet. Getting clear on why you weren't able to achieve something is key to moving forward.
Treat Yourself
Allow yourself to treat yourself for everything you accomplished in 2018. It can be something very small, but do something nice for yourself. I think the "treat yourself" movement has gotten slightly out of hand, but it's also good to reward yourself for good behavior and meeting goals. Make sure the treat still fits within your budget, though!
Set Goals for 2019
Use your 2018 wins to inform your goals for 2019. Do you want to build on your successes from this year? Do you want to take things in a different direction?
What Will Keep You Motivated?
Figure out what will keep you motivated as the year goes on. The New Year shine wears off fast! Is it keeping your goals list printed and taped up on the wall where you can see it? It is setting a weekly check-in with yourself to see how you're doing? Is it designating an accountability buddy who will keep you on track? Decide what the best approach is for you so that you keep moving forward!
My 2018 Wins:
Since I want you to go through this exercise, I need to walk the walk! I filled out the worksheet myself, but here are the wins that really stand out.
I Took My Business Full-Time
On January 1, 2018, I was officially a full-time business owner, having left my day job at the end of December. It was a terrifying leap, but one that I felt that I had to take. There have certainly been ups and downs throughout the year, but I don't regret the move. I've learned a lot about myself and my business, and I know that big changes are coming in 2019, too.
I Got ICF Certified
Last year, I received my first coaching certification through CoachDiversity Institute. This year, I took the next step of getting certified by the International Coach Federation, as they are viewed as the authority on coaching certification. I am now both a Certified Professional Diversity Coach and an Associate Certified Coach.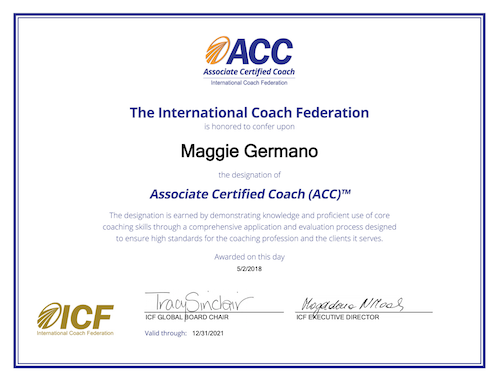 I Ran an Airbnb Rental
When Dan and I were looking to buy a house last year, one of my big priorities was to find a house with a basement that we could rent out. I knew we could afford our mortgage ourselves, but I also wanted to have a potential extra income source. We got lucky and found a house with a finished basement and its own entrance. Since we finished fixing it up in February, we've been running it as an Airbnb rental. It's actually been really successful! We get guests from all over the world, either to visit the University of Maryland or DC. Next year, our county will be implementing some limitations to how often we can rent out the space during the year, but I'm still optimistic about the extra income it will bring.
I Went to the Dominican Republic with My Family
I didn't have to actually do anything special for this to happen. My grandmother paid for our entire family to spend a week in the Dominican Republic at an all-inclusive resort. The only money Dan and I had to spend was on tipping all of the wonderful resort staff. But it was a great privilege to be able to spend a week relaxing with my immediate and extended family.
I Had My First Big Paid Speaking Gig
In June, I spoke on a financial literacy panel at the NCCWSL at University of Maryland. It just so happened that the director of the Women's Leadership & Mentorship Program at Robert Morris University was in the audience. She liked what I had to say, so she brought me to Pittsburgh to speak at her program's orientation. It was my first well-paid speaking gig, and they also covered travel costs! It inspired me to prioritize speaking as part of my business model, and I'm excited to see what 2019 brings.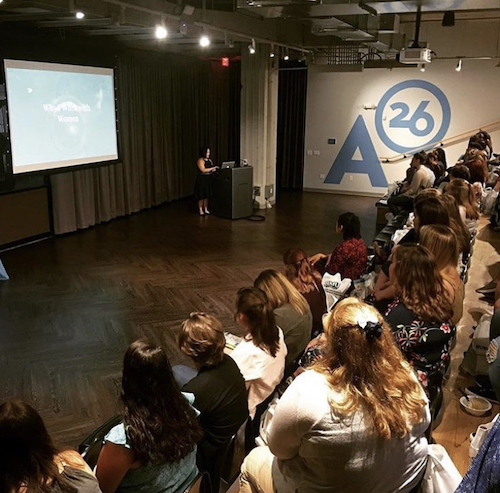 My Business Won An Award
I won the Women Empowerment Entrepreneur of the Year Award from the DC Women's Business Center this year! I nominated myself, but had no expectations of winning. It was a great surprise to be chosen for the award! I was also a finalist for the Women's Information Network's Entrepreneurship for Good award in December.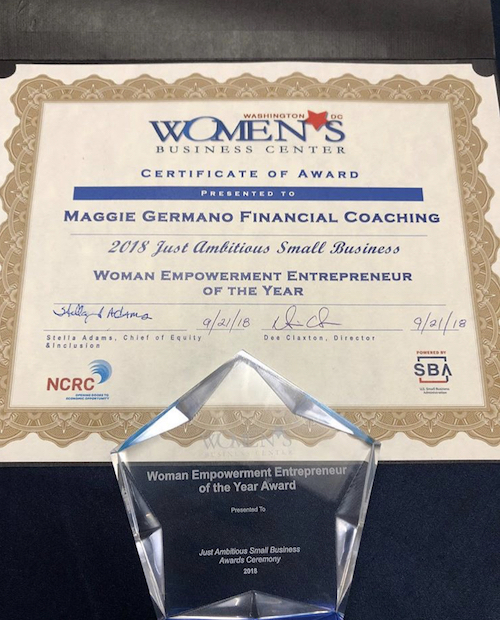 I Hired a Financial Planner
I may be a financial coach, but I'm not a certified financial planner, so I wanted to get a little extra help managing my money. Especially after this year, when I took a pay cut by quitting my job, I wanted to make sure Dan and I were staying on the right track financially. We hired my friend, Jessie Hill, to advise us on our retirement savings, and also to buy life insurance. You're better off locking in life insurance when you're young and healthy, so we wanted to get on top of that now.
My Business Made a Profit
They say that most businesses don't make a profit within the first year. I've been running my business for almost 3 years, but this is the first year that it's full-time. I certainly didn't make as much as I would like to (I want to replace my old salary and then some), but I made a profit, even after all of my expenses. I'll call that a win!
I Got Married
You may have noticed, based on my wedding-heavy content, that I got married this year! As you also may have noticed, I didn't love the planning process, so I'm glad to finally be married. The wedding itself was beautiful and it was wonderful to have most of the people we love all in one place.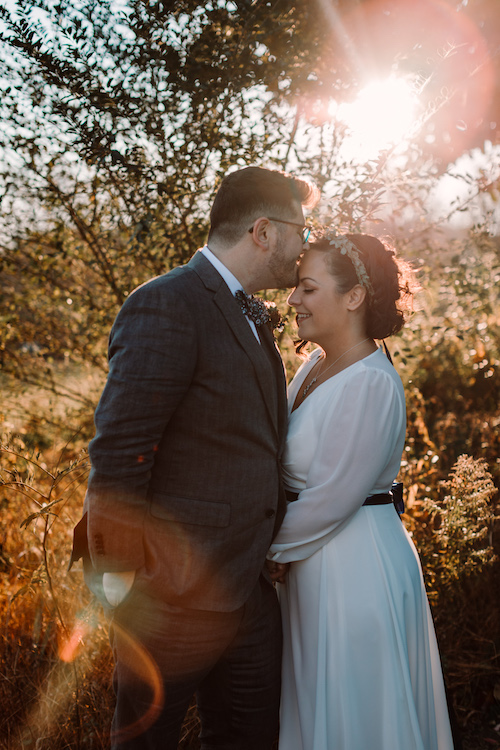 I Went to Thailand
Before my honeymoon, I had never actually traveled to Asia. I'd heard wonderful things about Thailand for years and always wanted to make the trip. Dan and I decided to take the leap and go to Thailand for nearly 3 weeks for our honeymoon. It was an amazing experience that was unlike any other vacation I've taken. It forced me to get out of my comfort zone in many ways, whether it was the language, the food, or the transportation.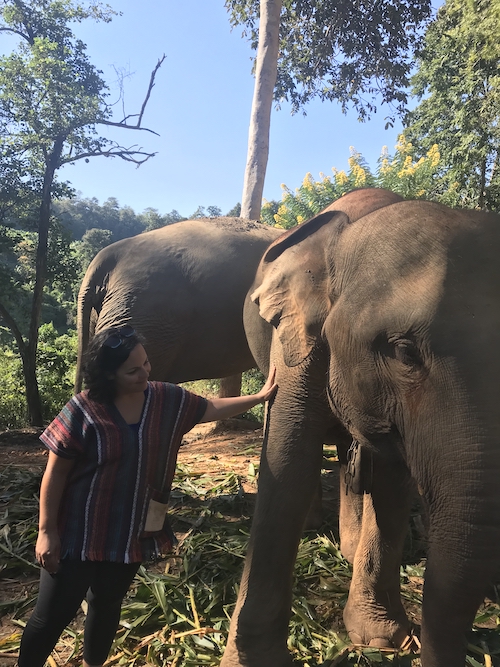 What are your wins from this year? What made you proudest? Share in the comments!
Don't forget to download my worksheet that will help you celebrate 2018 and plan for 2019!