Happy Friday, y'all! I don't know about you, but I'm ready for a long weekend of fun and relaxation. Here's what I was up to this week.
How I Earned Money This Week
We've had a visiting professor from Austria staying in our Airbnb since Monday.

A monthly client's payment went through this week.
How I Spent Money This Week
I spent $100 on a wedding makeup trial on Monday. It was my third trial (ugh), but it will hopefully also be my last! I loved the makeup artist and we've reached out to tell her that I want to book her for my wedding day. (PS: What do you think about me doing a dark red lip for my wedding day? It's an evening autumn wedding, so it seems perfect.)

Dan and I are doing well in our second week of meal planning. We mapped out our dinners and lunches for the week and bought a bunch of groceries at Safeway. So far, I have been less tempted to buy more food, because there is always a plan in place and plenty of leftovers.
What I'm Writing
This week, I wrote about how I'm incorporating my personal values into my wedding day.
What I'm Excited About
Dan and I are going to Frederick, Maryland this weekend! We're only going for Sunday night, because we waited too long to book a place, and that was the only night that was available. We found a place that has all you can eat seafood, including crabs, clams, and shrimp. I plan to eat myself sick. (Got other recommendations in Frederick? Leave them in the comments! We're especially interested in local breweries.)

I hosted Solopreneur Circle at my house on Wednesday! I'm so grateful to have found this group of women, so that I have people to turn to and spend time with now that I'm an entrepreneur.

I met up with Emilie Aries from Bossed Up and several other bosses last weekend to talk about how Bossed Up Bootcamp has changed our career trajectory. It was wonderful to be around so many inspiring women, and I can't wait to see what comes out of it!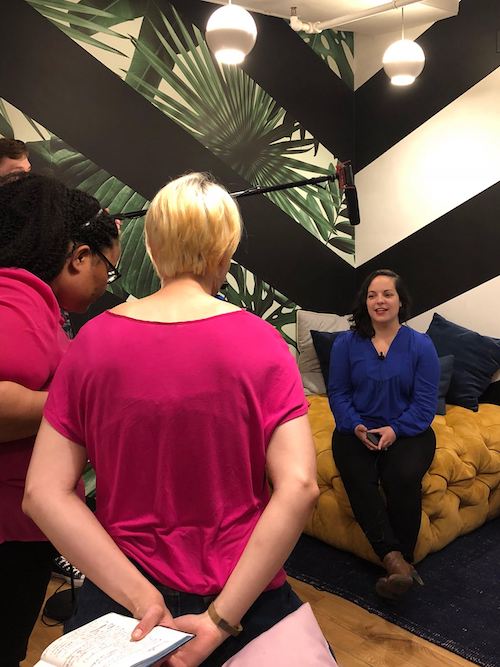 (Photo by Sarah McIntosh)
What I'm Up To
Money Tip to Take Into the Weekend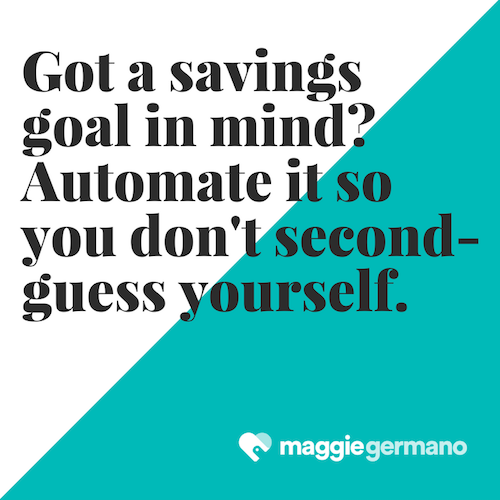 That's all from me this week. Have a great weekend!
---
Maggie Germano
Certified Financial Education Instructor. Feminist and financial coach for women. Founder of Money Circle.