Happy Friday! This was one of those busy weeks that went quickly but also dragged on, because I'm going on vacation this weekend! Here's what I was up to.
How I Earned Money This Week
We hosted a mother and daughter in our Airbnb for the whole week. Apparently the little girl is super political already and obsessed with Ruth Bader Ginsberg. I was happy they chose our place for their first visit to DC!
How I Spent Money This Week
Dan and I went a tad over budget this month. We're lucky enough to have a home improvement savings account, where we can pull from when we make larger house purchases, but I really wanted to stay on budget even with the house spending. That didn't really happen! So we tried to be as frugal as possible this week so that we could stay close to our budget and not go too far over. After all, if we keep pulling from our savings, there won't be money left forever!

Since we're going on vacation this Sunday, we had to stock up on travel snacks. I bought some trail mix, Incan corn, and cashews from Trader Joe's to tide us over on the flight.

I've been yearning for some classy, comfortable shirts that I can wear during speaking engagements and other important events. An Express Factory opened at PG Plaza Mall, so I went there on Tuesday and bought three really cute shirts. Everything was 40% off, which was great. I will pay for the expense from my "fun fund".

Maryland requires that you get an emissions test on your car every two years. Since we just moved here in October, Dan had to get his car tested this week. Well, actually, it was due three months ago, so it cost $15 extra with the late fee. Womp, womp.

I was in the city three days this week for work. I spent about $9 on tea, but I packed my lunch and snacks to keep my costs down.

Another week, another home improvement cost we're incurring! This time, it's something I'm really relieved about. Before we started renting out our basement on Airbnb, we installed a sliding door to separate the basement from our main house. It turns out, there's no sound barrier when you just have a sliding door! After four months of hearing the echos of every guest's conversations, we decided to install a real door. The space is awkward and half of it is concrete, so we decided to hire a handyman to do it for us. I'm really looking forward to not being hyper aware of our guests' every move! We'll be using a portion of the money we earned through Airbnb this month to pay both for the door and the installation.
What I'm Writing
This week, I wrote about what you should do after paying off debt. The time after paying off debt is super important so that you don't end up in debt again! So check out the piece and make sure you're on the right track.
What I'm Excited About
I'm marching at the White House tomorrow. I'm disgusted and horrified by how immigrants are being treated in our country. We should all be horrified, and we should all do something about it. I already donated to RAICES (you should too!), and I am going to physically show up tomorrow to join the message that Families Belong Together.

I'm heading to the Dominican Republic on Sunday! My grandma is taking our entire family on a week-long vacation, and I'm so excited. I haven't seen my family since Easter, so I'm looking forward to seeing my niece and nephew for a full week without much to do except relax! I've also never been to the Dominican, so I'm excited to experience it.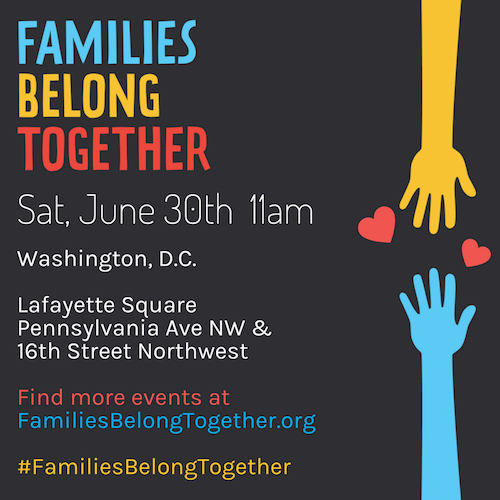 What I'm Up To
I was quoted in The EveryGirl this week! I talked about how you can prepare to make a big career change, even if you're scared.

I had two different speaking gigs this week! On Tuesday, I spoke about financial savviness with General Assembly, and it was my biggest crowd yet! On Thursday, I talked about using your finances to support your feminism at WIN's Women Opening Doors for Women event. (If you aren't a WIN member, you should be! And consider running for their executive committee!)

The July Money Circle meetup is live! We're bringing in expert Claudia Russell to talk about investing basics. Get your ticket and I'll see you on July 17th!
Money Tip to Take Into the Weekend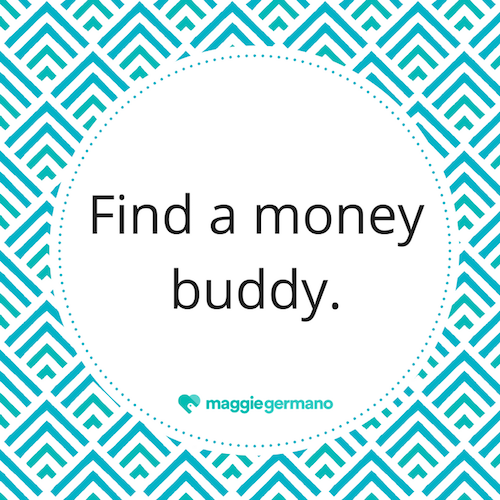 That's all from me this week. Have a great weekend!
---
Maggie Germano
Certified Financial Education Instructor. Feminist and financial coach for women. Founder of Money Circle.