Happy Friday! I hope you had a fantastic week. Here's what I was up to!
How I Earned Money This Week
We had two different Airbnb guests this week.

Dan's paycheck came in this week.

One of my clients paid their monthly fee for November.
How I Spent Money This Week
I went to yoga with my friend Nina again this past Sunday. We got tea at Takoma Beverage Co first and then went to Yoga Heights. I could get used to this weekly routine.

We're leaving for our honeymoon in just over a week, so I'm doing some last minute buying of things we will need. I bought travel sized bug spray and sunscreen, and a shoulder bag that can attach to my new Away bag. I paid for my Away bag and shoulder bag using my fun fund.

Dan realized this week that he doesn't have a nice belt to wear with his wedding suit. He also is considering wearing suspenders, so he bought one of each from Target. If he likes one more than the other, we'll probably return one.

I did a little last minute shopping to make sure I have good shoes for my honeymoon. My good sandals broke last summer so I went this whole summer without sandals that I liked. I didn't want to be uncomfortable while walking around in Thailand, so I bought some new strappy sandals. I always spend a little bit more on my shoes, because I want them to be comfortable and have plenty of arch support. I also bought some new Keds walking shoes since the ones I have are falling apart. I paid for these items using my fun fund.

I got a massage this morning! I've been pretty stressed lately, so I've noticed a ton of tension and pain in my jaw and shoulder. I decided to invest in self care by getting a massage from my favorite massage therapist (go see Layne at Aura Spa!). I don't regret it! This money will also come from my fun fund, which I'm going to have to start replenishing soon!
What I'm Writing
This week, I wrote about the controversial topic of the name change after marriage! Spoiler alert: I'm not changing mine. Check it out and let me know what you think!
What I'm Up To
I was quoted in a US News & World Report piece that was published by WTOP. I talked about what it means to get a cash advance from your credit card.
What I'm Excited About
Our wedding officiant (and very dear friend) is coming into town this afternoon! Due to work, he can't come very early before the wedding, so he is visiting this weekend to go over the ceremony details and expectations for the weekend. We haven't seen him in a while, so we're excited!
Money Tip to Take Into the Weekend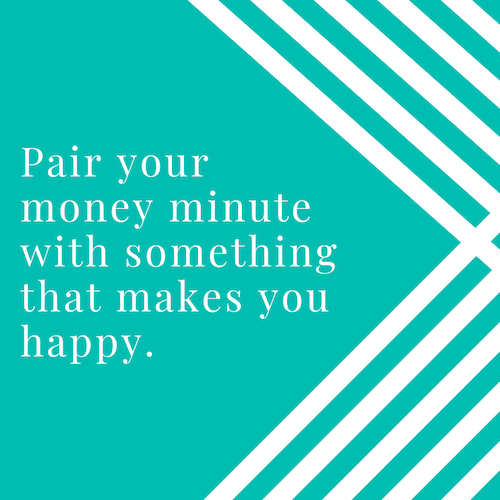 That's all from me today! Have a fantastic weekend!
---
Maggie Germano
Certified Financial Education Instructor. Feminist and financial coach for women. Founder of Money Circle.