Happy Friday, everyone! Here's what I was up to.
How I Earned Money This Week
We had an Airbnb guest stay from last Saturday until this past Wednesday.

We have another Airbnb guest arriving tomorrow and staying until Monday

Dan received his bi-weekly paycheck today.

A one-time client paid for her session.
How I Spent Money This Week
We spent a long weekend in Maine from last Thursday until this past Monday. Neither of us had ever been to Maine and the weekend after my birthday seemed like a great time to check it out. Plus, Sunday was Free National Park Day, which means anyone can visit any National Park without having to pay the usual entry fee. So we got to explore the park for six hours for free. But we did buy some snacks, bought lunch afterwards, and got dinner that night. We also bought tickets to a sunset cruise that evening and brought some adult beverages on board with us. On Monday, we spent the entire day driving back to Maryland, so we spent some money on gas, lunch, and groceries once we got home.

We spent quite a bit of money in Maine, so we've been tightening our belts this week. However, I did have to pay for parking twice on Wednesday, when I was downtown for a meeting and an event at General Assembly.

While we were gone in Maine, our deck on the back of the house was started. For the last two years of living in the house, we haven't had a way to get into the back yard from the house. We've had to go out the front, walk around the house, and go through the back fence. So we recently had a back door installed in our dining room, and had a deck put on the back of the house. They completed the work on Wednesday, and it looks great! We can't wait to have a deck-warming party now that the weather is starting to cool down.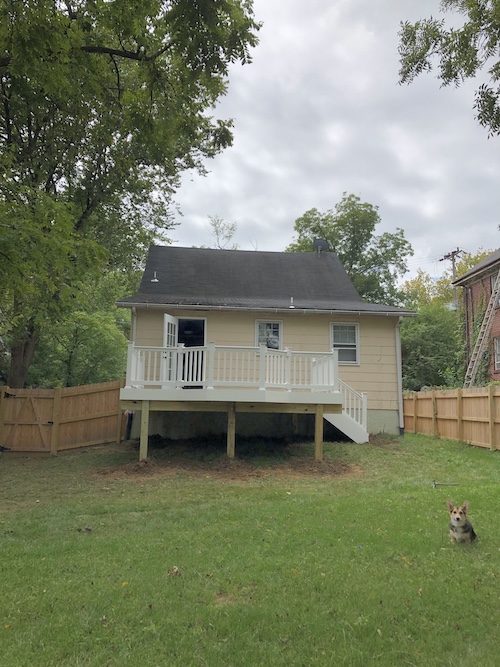 What I'm Writing
This week, I republished a recent post from my ForbesWomen column about improving your financial optimism.
What I'm Up To
In case you didn't hear, I released my Money Circle podcast last week. This week's episode is about maximizing your savings by using online, high-yield savings accounts. You can subscribe on iTunes, Apple Podcasts, Google Podcasts, Stitcher, and Pocket Casts. Make sure to subscribe, rate, and review!

The September Money Circle meetup is ready for registration! This month, we'll be talking about how to merge finances with a partner. If you think this is something you'll have to do someday, this event is for you!
What I'm Excited About
I've launched the virtual Money Circle membership group, called the Inner Circle! With this program, people who don't live in DC are now able to be more connected to me and Money Circle. And those who already attend in person can get even more support! Accessibility is incredibly important to me, so depending on your needs and your budget, there are three different tiers for you to choose from.

I'm part of a new platform called Personal Finance By Women! We are a group of women working in personal finance media who believe that while personal finance written for women may have good intentions behind it, personal finance written by women is better. Check it out!
What I'm Reading
I'm reading two books at once right now. I'm reading With the Fire on High by Elizabeth Acevedo on my Kindle. It was my book club book a couple months ago, but I was on a very long waitlist from the library, so it took me until now to start it. I love it so far. I'm also reading a hard copy of Not That Bad by Roxane Gay. It's beautiful and infuriating.
Money Tip to Take Into the Weekend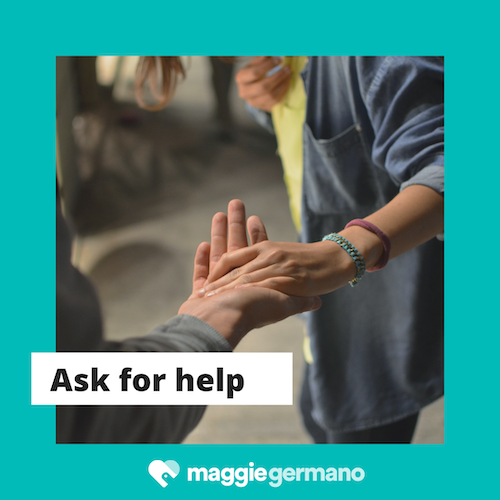 That's all from me this week. Have a great weekend!
---
Maggie Germano
Certified Financial Education Instructor. Feminist and financial coach for women. Founder of Money Circle.