Happy Friday, everyone! Here's what I was up to.
How I Earned Money This Week
One of my retainer clients paid her monthly fee.

We've had one Airbnb guest staying with us all week.

The fees for this week's Money Circle meetup are on the way.
How I Spent Money This Week
On Sunday, after book club, my friend and I caught up over lunch. I wasn't super hungry, so I just got a side of sweet potato fries.

Dan and I had a pretty expensive grocery haul at Whole Foods on Sunday afternoon. But we've been really sticking to a meal structure for the past few weeks, so we never need to buy more food after doing the big run on Sunday.

I swear to god, the pet expenses never stop! Bruno got neutered two weeks ago, so we had his post-op appointment on Monday. They also wanted to do a blood test and fecal test on him to rule out some things, so the appointment was extra expensive. Luckily, everything came back normal and Bruno doesn't have to wear his cone anymore!

Money Circle was on Wednesday night, so I stopped and bought the usual snacks from Trader Joe's. I also paid for street parking. I don't love paying for parking, but I usually end up taking a Lyft home from Money Circle, so I'm actually saving money!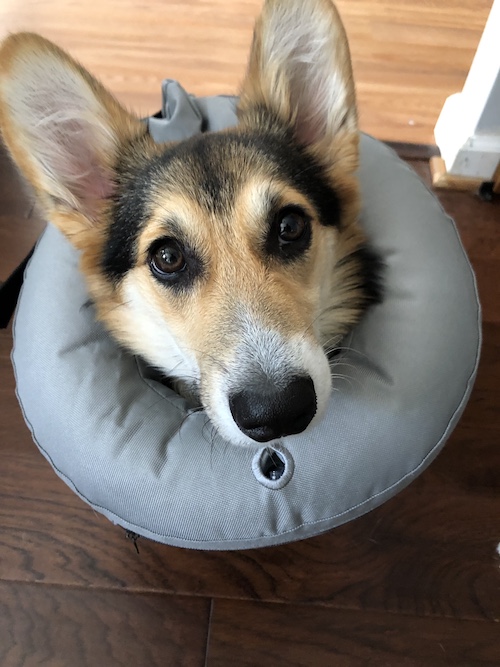 What I'm Writing
This week, I wrote about the five personal finance books that I find to be most accessible and helpful for women.
What I'm Up To
The August Money Circle meetup is scheduled and ready for you! In August, we'll be talking about money shame, how others feel the same way, and how to improve our relationship with our money. See you there!

On Sunday, I was quoted in The Atlantic about money satisfaction and who feels good about their financial circumstances.

I've been hinting at starting a podcast for a while now. But in order to make sure the podcast is interesting and helpful for YOU, I want to make sure I'm answering your questions. Fill out this form to submit any and all money questions that you have!
What I'm Excited About
Guys. Dan and I are taking Bruno to a corgi pool party tomorrow! Follow me and Bruno on Instagram to stay up to date with pictures of all the corgis swimming.
What I'm Reading
I'm currently reading The Husband's Secret by Liane Moriarty. After speeding through Big Little Lies, I wanted more. If you're keeping track, I said last week that I started Doing Harm by Maya Dusenbery. I'm having a hard time focusing on nonfiction this summer, so that's on the back burner for now.
Money Tip to Take Into the Weekend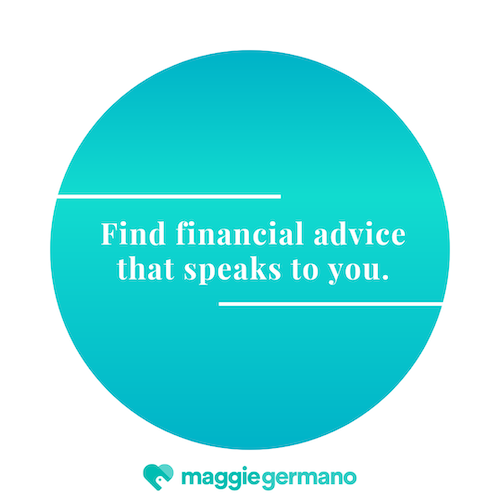 That's all from me this week. Have a great weekend!
---
Maggie Germano
Certified Financial Education Instructor. Feminist and financial coach for women. Founder of Money Circle.