Happy Friday, everyone! Here's what I was up to this past week.
How I Earned Money This Week
A one-time session client paid for their session this week.
How I Spent Money This Week
What I'm Writing
What I'm Saying
What I'm Up To
I've created a virtual Money Circle membership program! If you are not located in the DC area, or if you just want more connection through Money Circle, this program is for you. There are 3 tiers that offer different options at different price points. There is a group coaching component and even a level that lets you check in with me every month. Sign up today!
What I'm Excited About
What I'm Reading
I'm reading a couple books right now. Last night, I started The Witches Are Coming by Lindy West, who is one of my favorite feminists. If you haven't read her first book, Shrill, you must. I'm also reading A Tale for the Time Being by Ruth Ozeki.
Money Tip to Take Into the Weekend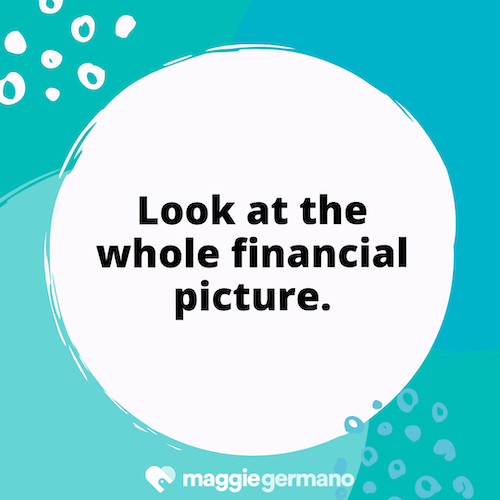 That's all from me this week. Have a great weekend!
---
Maggie Germano
Certified Financial Education Instructor. Feminist and financial coach for women. Founder of Money Circle.