Happy Friday! I hope you had a fantastic week. Here's what I was (and still am) up to!
How I Earned Money This Week
The August Money Circle was this week! I do technically count the sales for this monthly event as income, but the money that comes in usually just covers what I spend on snacks and wine.

This money hasn't actually come in yet, but I'm speaking at Roger Morris University tomorrow. They'll be paying me via check when I arrive.

One of my new clients' monthly payments came through this week.

I got two new monthly clients this week! This was actually really exciting. I've been taking a sales course (check it out here!) and I used some of the advice in my discovery calls this week. The approach clearly works because both people signed on for coaching while we were still on the phone!
How I Spent Money This Week
As I mentioned above, Money Circle was on Tuesday. I spent money on snacks and wine, and I also bought a "thank you" card and small gift for our guest expert, Liz Delgado-Steo.

We were charged for the Hungry Harvest delivery we received last week. For $23.99, we received a dozen eggs, two bunches of kale, two zucchini, one cucumber, one bunch of small carrots, two bags of snap peas, and one eggplant. It's a pretty good deal, especially considering that we are also saving the food from being thrown in the trash. (Use my link to get $5 off your first order!)

Dan was traveling for work this week, so he put some money on our shared credit card. Luckily, he'll be reimbursed soon.

I made some more small wedding purchases last night. We're having a ketubah at our wedding, which is a Jewish marriage contract. Dan is going to design the ketubah himself, so I just bought a nice frame for it to go into.

I'll be spending some money in Pittsburgh today, as I'm going to play tourist this afternoon. If you have recommendations for places I should go and where I should eat, comment below!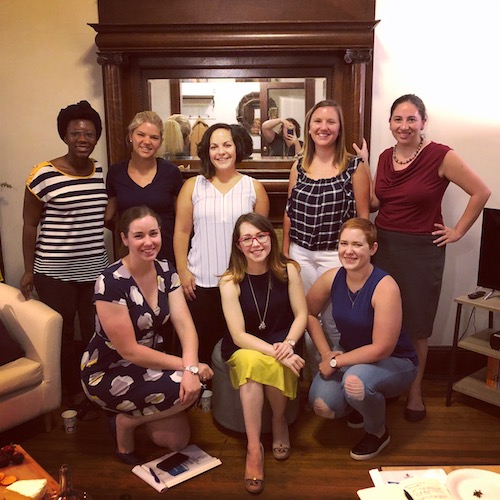 What I'm Writing
This week, I wrote about what to do with the money if you get a windfall. A windfall is when you receive an unexpected sum of money. It's important to take a beat and make smart decisions with that money. Check it out!
What I'm Up To
I'm holding my first official workshop! On Saturday, September 15th, we'll be gathering at Yoga Heights in Petworth, DC to learn how to budget! Sign up for the Making & Breaking the Budget workshop today! This is for you if you've always struggled to stick to a budget, and you want to find a budgeting framework that works for you.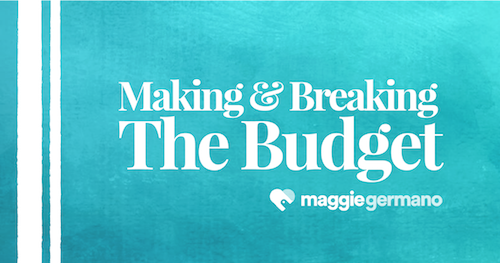 What I'm Excited About
I'm speaking at Robert Morris University tomorrow! In fact, I'm on my way to Pittsburgh right now, and I'm pumped to explore a new city. If you have any places that you think I must check out, comment below! I'm hoping to do more events like this, because it's important to get your money right from a young age, and I want to reach women in college! So if you know of any universities who are looking for money experts, let me know.

I spoke to the great folks at ISL on Wednesday. I love speaking to smaller groups, because it's really easy to ask people's specific questions.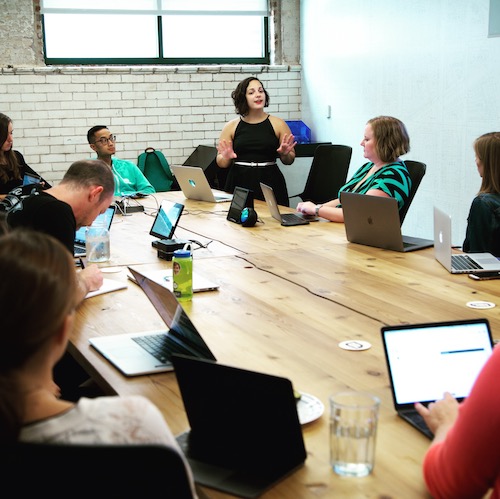 Money Tip to Take Into the Weekend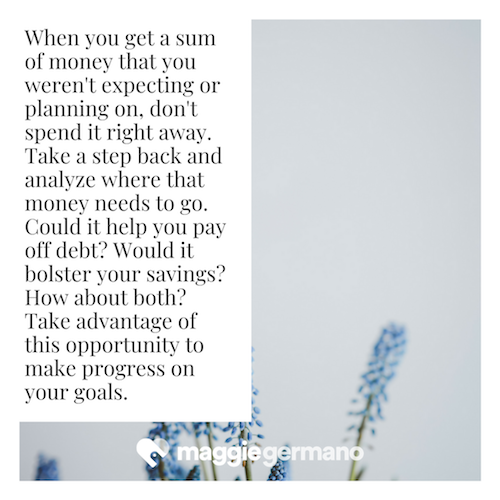 That's all from me this week. Have a great weekend!
---
Maggie Germano
Certified Financial Education Instructor. Feminist and financial coach for women. Founder of Money Circle.