Happy Friday! It looks like spring is finally here! I just hope it sticks around for a while before summer shows up.
Before I get started, I wanted to thank you if you voted for my business in the Fedex Small Business Grant Contest last week. I found out this week that I am not a finalist, but I'm still happy that I applied. You win some, you lose some. I plan to try again next year. Check out the top 100 finalists!
Now here's what I was up to this week.
How I Earned Money This Week
One of my monthly clients' payment went through on Monday

We have a family staying in our Airbnb for four nights, and their payment went through today.
How I Spent Money This Week
This was another rough week on the homeowner side of things. On Monday and Tuesday, we had a ton of insulation installed in the attic, closets, and basement. We had an energy audit done a couple months ago and it found that our house was pretty inefficient, which we definitely could feel all winter. In preparation for the hot summer, we had insulation put in, which will hopefully keep us more comfortable and keep our energy costs down. Luckily, we're getting a nice rebate from Pepco for doing energy upgrades, but it was still a big expense to pull from savings. I'm hoping it's worth it.

In addition to that, we had a pre-emptive termite treatment done around the perimeter of our house. To prepare, we had to hire a junk hauling company to come and remove all of the construction materials the former owners left stored under our front porch. Since we already had the guys coming over, we had them take a massive pile of yard waste we'd collected after doing quite a bit of work cleaning things up in our back yard. That was definitely the type of expense that was worth it and I will absolutely consider in the future.

On Tuesday, I applied to become certified by the International Coach Federation (ICF). I'm already a Certified Professional Diversity Coach with CoachDiversity Institute, but ICF is internationally recognized as the organization that officially certifies coaches. It's an expensive fee to apply for certification, but I have all the qualifications, and I'm hoping this puts me ahead of the curve when it comes to the coaching industry and the regulations that are sure to come eventually.

On Wednesday, I had lunch with my dear friend and fantastic real estate agent, Liz Delgado-Steo. We tried to be healthy and I had a delicious quinoa bowl at Pret.

We got our weekly Hungry Harvest delivery today. I love them because they send inexpensive produce that would have been otherwise thrown in the trash. They also work to end hunger. If you want $5 off your first order, use my link!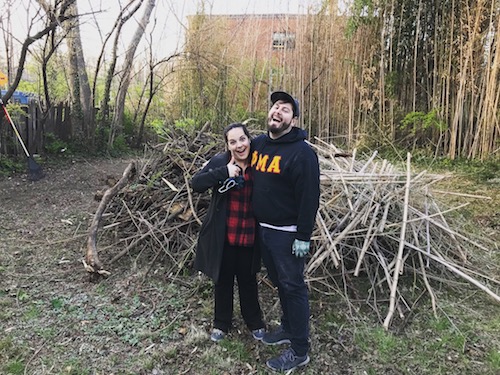 What I'm Writing
This week, I wrote about retirement accounts and the differences between many of the options out there. If you're confused about retirement savings, check it out!
What I'm Excited About
I'm having a wedding hair and makeup trial with my friend Carla Pressley today! She may not be able to do it for my wedding day, but I'm excited to test out a few looks to see what I might want on the big day.

Tonight is the Being Boss book launch party in DC! I'm sponsoring the event, along with a bunch of other fantastic businesses and individuals. I've been listening to the Being Boss podcast since I first started my business 2 years ago, and I can't wait to dig into the book.

I tried Zumba for the first time this week. I felt like I had never danced before in my life and had no rhythm. But it was also a lot of fun and a fantastic workout. I can't wait to try it again soon!

Dan and I are finally going to the National Museum of African American History & Culture this weekend. We got timed tickets from his office, and plan to spend many hours exploring the museum.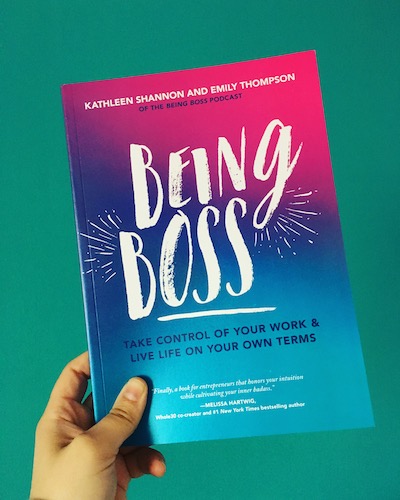 Money Tip to Take Into the Weekend
Get outside and enjoy the weather for free! If you're in the DC area, check out the National Arboretum.
That's all from me this week. Have a wonderful weekend and enjoy the warm weather!
---
Maggie Germano
Certified Financial Education Instructor. Feminist and financial coach for women. Founder of Money Circle.