Happy Friday! I hope you had a fantastic week. Here's what I was up to!
How I Earned Money This Week
No income this week!
How I Spent Money This Week
On Sunday morning, Dan and I drove down to Luray, Virginia. Our dear friends, Rachel and Paul, were getting married that afternoon, but we went down early to explore. We went to Luray Caverns for the first time. It was incredibly crowded and quite expensive ($28 per person!) but we decided to check it out anyway. It was huge and beautiful. I'm glad we went.

After we explored the caverns, we grabbed lunch at a cute deli in downtown Luray. And of course, we paid for the hotel room after the wedding.

Now that we have people visiting for the next couple of weekends, and the wedding is coming up, Dan and I finally decided to buy dining room chairs. We bought a table and a bench several months ago, but we've been supplementing them with our office chairs whenever we have guests. I'm so excited to see how these new chairs look in our dining room. It's all coming together!

I've finally given in an bought myself a pair of high-waisted jeans. I'm trying to put my money where my values are more and more, so I ordered a pair from Everlane. I'm hoping they arrive before my bachelorette party tomorrow!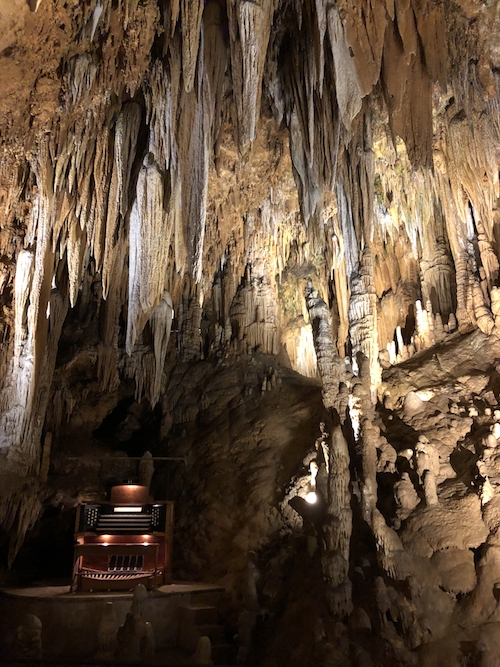 What I'm Writing
This week, I reblogged my first Forbes piece, which was all about how to trick yourself into sticking to a budget.
What I'm Up To
Have you always struggled with managing your money and sticking to a budget? You're not alone, but it doesn't always have to be this way! Sign up for my Making & Breaking the Budget workshop! On Saturday, September 15th, we'll be gathering at Yoga Heights in Petworth, DC to learn how to budget!

The September Money Circle meetup is scheduled and ready for you to sign up! This month, we'll be meeting to discuss how to plan ahead and save for holiday season. See you there?

In case you can't attend the September Money Circle, you can now sign up for the October event!
What I'm Excited About
The Feminist Book Club! The Feminist Book Club is a monthly subscription box that features a book of the month as chosen by members and 2-4 self-care products from femme-owned businesses. The box itself features a one-of-a-kind collage in the spirit of feminist 'zines from the 1990s and 5% of sales is donated to a new feminist organization each month. Group coaching and book discussion is facilitated through Facebook and Zoom video chat by Renee M. Powers, feminist life coach and host of the Wild Cozy Truth podcast. Get $10 off your first box with code MAGGIE10.

My bachelorette party is this weekend! My sisters, two cousins, and my best buds from New York are arriving tonight. Tomorrow, a bunch of us are renting a shuttle and visiting a few DC breweries. I can't wait!

I bought some podcasting gear this week! I don't have a firm idea of what I'm going to do yet, but I have a few hunches. What would you like to hear from me if I started a podcast? Let me know in the comments!

Dan bought me a bicycle for my birthday and we went to pick it up last Friday. It's the prettiest bike I've ever seen, and we spent an hour and a half exploring the bike trails near our house. I hadn't ridden a bike in a few years, so I was a little wobbly (and definitely fell off once), but I had so much fun! We're able to ride up to Lake Artemesia really quickly, so I expect a lot of picnics this fall.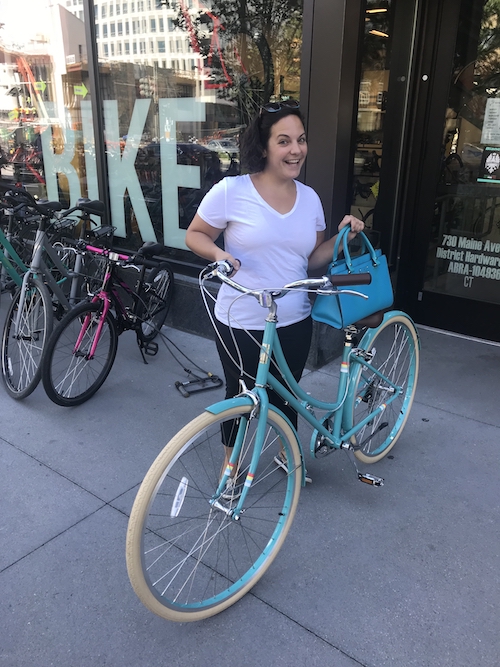 Money Tip to Take Into the Weekend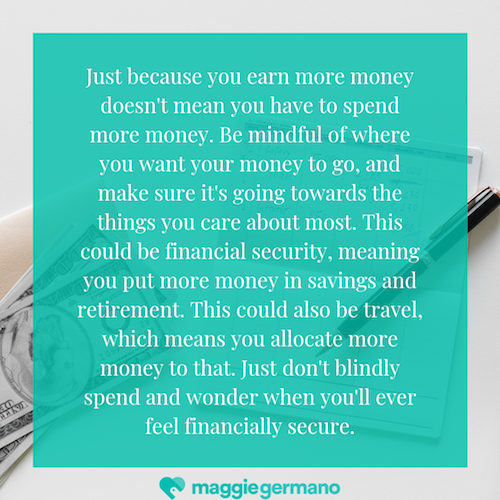 That's all from me this week. Have a great weekend!
---
Maggie Germano
Certified Financial Education Instructor. Feminist and financial coach for women. Founder of Money Circle.