Happy Friday! I hope you're staying dry on this misty day. Here's what I've been up to this week!
How I Earned Money This Week
How I Spent Money This Week
Dan and I have been living without a dining room set. All of our guests have been forced to sit in our office chairs at Dan's desk in the dining room. So we finally bit the bullet and bought a farmhouse-style dining room table, with a bench to go with it. We still need to pick out some chairs to round it out, but they can wait. Bonus: we used credit card rewards points to pay for them.

If you're friends with me on Facebook, you've probably seen me complain that our oven is leaking carbon monoxide. Our energy audit found that it's leaking about triple the amount that is safe. So instead of paying more than half the cost of a new oven on a repair, we bought a brand new oven. Luckily, we still have some house renovation savings leftover to cover the cost.

My favorite yoga pants have finally retired. Each leg has a giant hole in it, so I bought two new pairs from Old Navy. Can't wait to cozy up in them.
What I'm Writing
It's tax season and it's not always necessary to go it alone. Check out my piece about when it might make sense to hire a tax professional.
What I'm Excited About
I was quoted in USA Today about how I prepared to quit my job and be a full-time business owner!

I was interviewed for the new Bossed Up podcast last week! I can't wait to hear it, so make sure you tune in when the podcast launches on March 1st!

Dan and I are getting are engagement photos taken today! I always swore I would never get engagement photos done, but our wedding photographer is great, so I'm sure we'll have fun. Stay tuned to see them in a couple weeks!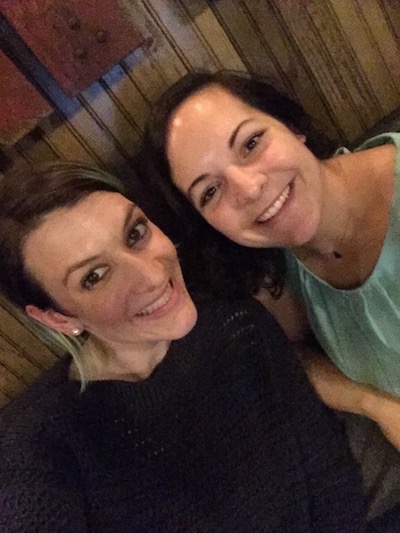 What I'm Fan-Girling Over
The amazing teenagers taking a stand after the school shooting in Parkland, Florida. Yes, we've been failing our kids, but they'll save us from ourselves. Want to help? Donate to or volunteer for March for Our Lives.

The Stuff They Don't Want You to Know podcast. I'm a huge fan of conspiracy theories. I usually don't buy into them, but I love reading about the bizarre things some people believe. So when I found this podcast, I got really excited. They talk about true conspiracies, as well as fake theories.
Money Tips to Take Into the Weekend
Do your taxes! If you have a simple financial situation, it shouldn't take you more than an hour to file your tax return using an online platform like Turbo Tax or H&R Block.

Schedule time to sit down and review your spending budget. You're much more likely to do something if you block out the time for it. It doesn't even have to be a long time, 15 minutes will suffice.

Choose one day to spend no money. It's easier than you think it might be and could make all the difference for the week.
What are your plans for the weekend? Share in the comments!
---
Maggie Germano
Certified Financial Education Instructor. Feminist and financial coach for women. Founder of Money Circle.