Happy Friday! I hope you had a fantastic week. Here's what I was up to!
How I Earned Money This Week
We had two different sets of Airbnb guests this week (which is a blessing, because we have to shut it down for a week or two to renovate the bathroom shower).

The income from my budgeting workshop this weekend should process tomorrow. Sign up if you haven't yet!

I had a new client pay for a 90-minute budget deep dive session. (Does this sound like something you'd be interested in? Schedule a free discovery call!)
How I Spent Money This Week
The Hungry Harvest delivery from last Friday was charged to our credit card this week. If you want to get $5 off your first order of rescued produce, use my link!

On Wednesday, I met with a friend of mine who is a social media strategist. We've been trading services to each other for a few months. We ordered Thai food for dinner while we talked through Facebook ads and upcoming social media strategies.

In preparation for Hurricane Florence's landfall, we stocked up on some extra groceries and water this week. We also bought taco fixings for dinner last night, to celebrate Taco Thursday and we donated some money to DCAF.

As with every week lately, I bought several random wedding items.

I worked at a coffee shop yesterday and treated myself to some jasmine tea.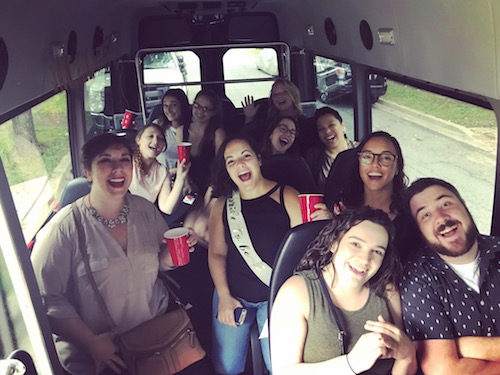 Thanks to all the friends and family who came to my bachelorette party last weekend! I had a wonderful time and felt very spoiled.
What I'm Writing
This week, I reposted my second Women@Forbes post on my blog. I wrote about how to avoid lifestyle creep so that you are no longer living paycheck to paycheck.
What I'm Up To
I'm hosting my Making & Breaking the Budget workshop TOMORROW, Saturday, September 15th! Have you always struggled with managing your money and sticking to a budget? You're not alone, but it doesn't always have to be this way! Sign up to join us! We'll be gathering at Yoga Heights in Petworth, DC!

The September Money Circle meetup is scheduled and ready for you to sign up! This month, we'll be meeting to discuss how to plan ahead and save for holiday season. See you there?

In case you can't attend the September Money Circle, you can now sign up for the October event! We'll be talking about how to ask for a raise at work.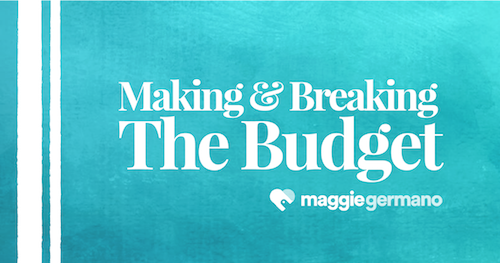 What I'm Excited About
The Feminist Book Club! The Feminist Book Club is a monthly subscription box that features a book of the month as chosen by members and 2-4 self-care products from femme-owned businesses. The box itself features a one-of-a-kind collage in the spirit of feminist 'zines from the 1990s and 5% of sales is donated to a new feminist organization each month. Group coaching and book discussion is facilitated through Facebook and Zoom video chat by Renee M. Powers, feminist life coach and host of the Wild Cozy Truth podcast. Get $10 off your first box with code MAGGIE10.
Money Tip to Take Into the Weekend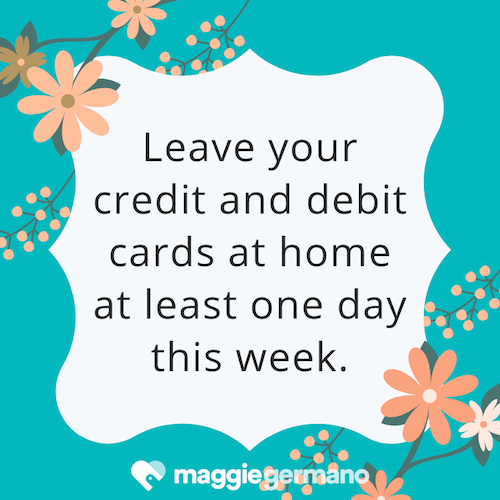 That's all from me this week. Have a great weekend!
---
Maggie Germano
Certified Financial Education Instructor. Feminist and financial coach for women. Founder of Money Circle.